The cabins 'La-Bikta'

10 luxurious cabins, planted in pine trees. The size of each cabin is about 40 square meters and consists of two rooms - a double bedroom with a luxurious bed and LCD with satellite TV and a living room with a sofa bed that can be pulled to a bed and a half.In the cabin there is a fireplace, used for heating in the romantic winter months, kitchenette fitted neatly with a coffee maker, microwave, Refrigerator, Coffee and dinnerwere (not including cooking facilities) and of course a large circular and luxurious Jacuzzi along with a variety of treats. the cabins are air-conditioned and each cabin has a large private balcony with seating area.
Max occupency: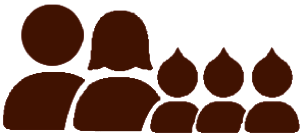 The cabins 'La-Bikta' Photo Gallery...